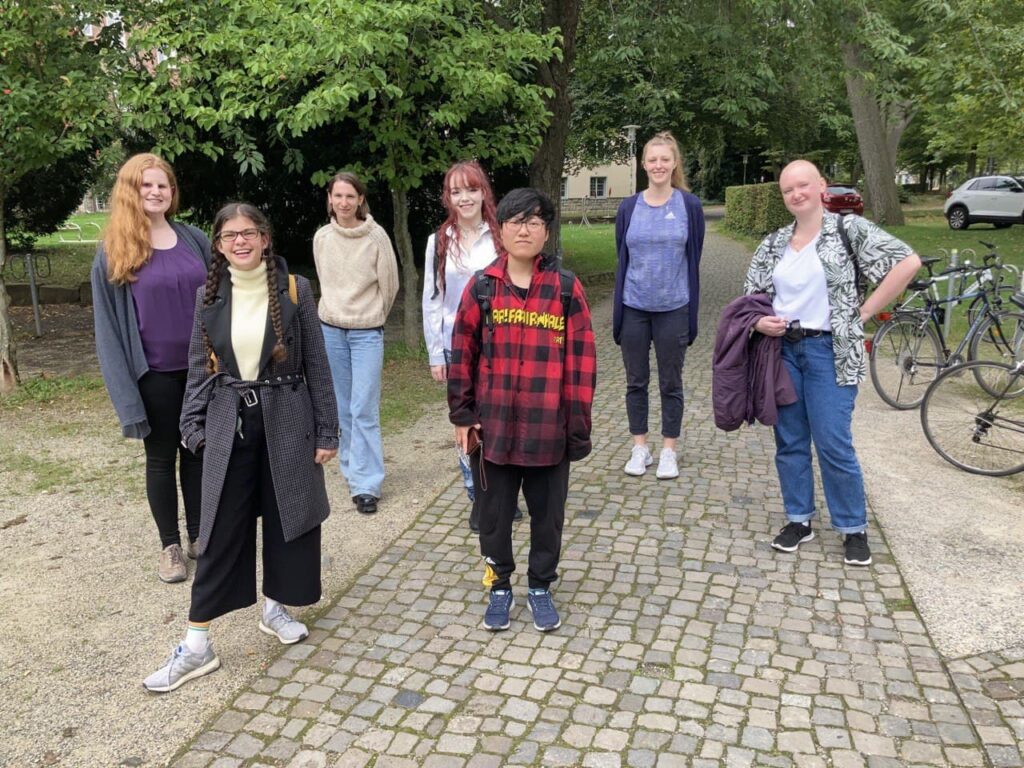 As a representative for students with impairments (VfSB), we stand up for the interests of students with disabilities, chronic illnesses, neurodiversity, mental illnesses etc. We meet every second Monday at 6 pm online via Zoom and discuss, for example, how to proceed with our collection of barriers on campus, with which offices at the university we should get in contact or further exchange information, how we can generate more attention for our topics or discuss the organisation of current events and projects.
We are available for students with impairments who have questions or are looking for advice from students in a similar position. But also if you are organising an event or a project, for example, or if you are working for the interests of students and have questions about the implementation of acessibility or studying with an impairment, you are welcome to contact us. We can be reached by email at vfsb[at]uni-goettingen.de.
You want to support us? Whether by pointing out barriers at the university for our collection, joining in at our meetings or supporting the organisation of projects, help is always welcome. It is also helpful to exchange ideas with various groups and individuals in order to raise awareness for the need for accsessibility. So if you are interested in supporting us or working with us, please contact us by email.
The VfSB is not only a group of committed students, but also an official body of the University of Göttingen. The student council of each faculty can nominate a voting member and deputies for this member to the VfSB. These members can then pass official resolutions and represent students with impairments as a democratically elected university body. But in addition to the appointed members, many others always provide valuable assistance in our work.